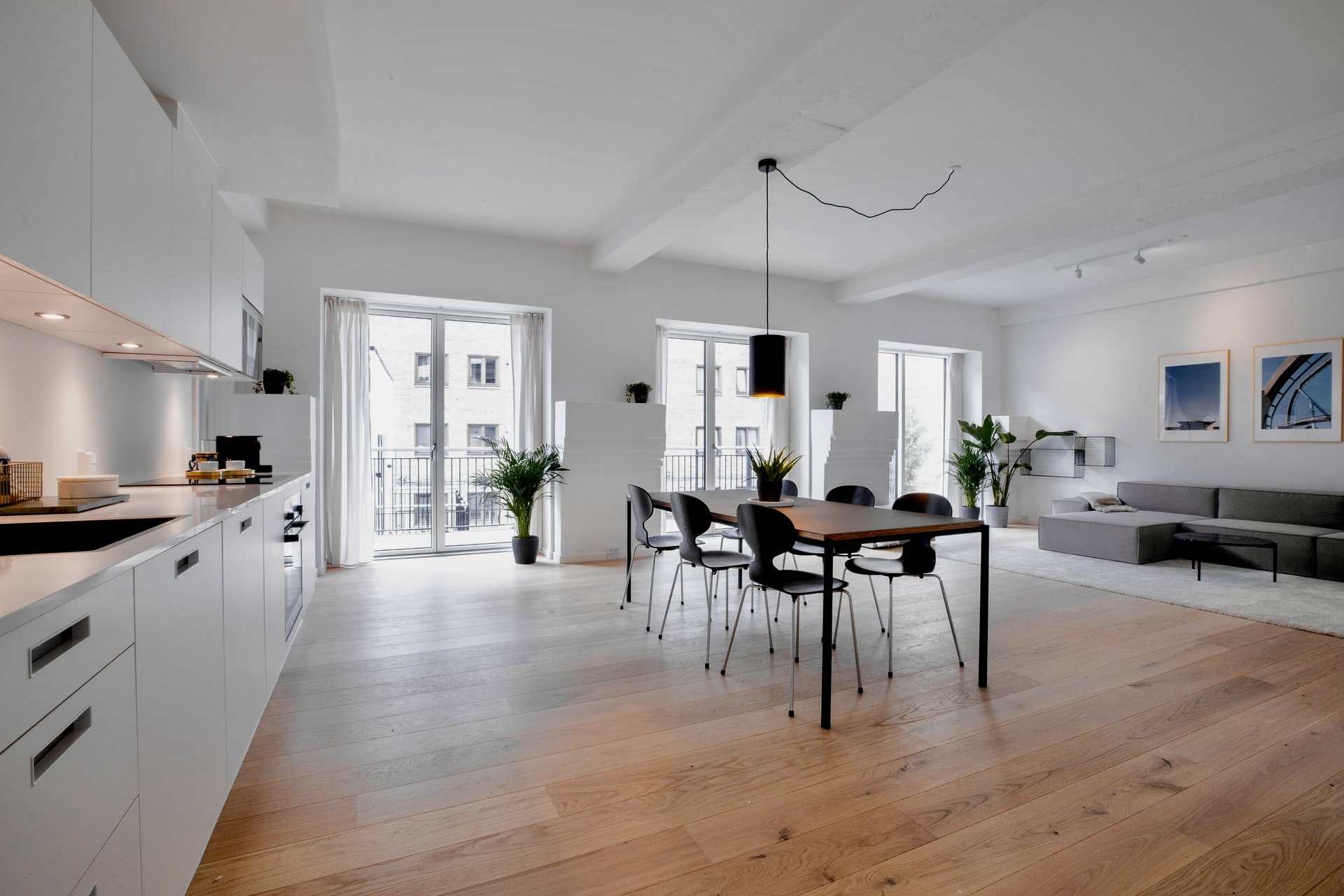 You are in safe hands
All our apartments come with various complimentary services that we feel are essential to offer you immediate convenience and comfort. Arriving in a new city and feeling instantly at home within your fully furnished flat is what we care about, and our complimentary services strive to give you this feeling.
We provide our top quality services to all kinds of clients_
Expats

Since 2014, we have provided soft landings in our fully furnished and serviced apartments for thousands of expats, who moved across borders for both temporary and permanent work.
Corporate

At Movinn we make the housing part easy for your company, as we provide fully furnished and serviced apartments as short term rentals in prime city locations.
Genhusning

We have many years of experience in offering insurance customers rehousing in our fully furnished and serviced apartments.
It's all about great service and our complimentary services proof it_
Cleaning
Ongoing & End-cleaning
Electronics
Media & Household
Fully furnished
With high quality design
Wi-Fi
As speedy as possible
Laundry
In the apartment or building
24H Assistance
In case you need us
Extended maintance
We got you covered
What is a Movinn serviced apartment _
Design furniture and equipment
No
Yes
Wi-Fi and TV Included
No
Yes
Security deposit and prepaid rent (in months of rent)
4-6 Months
0-2 Months
Termination notice
3 months at the end of a month
1 month ongoing
Refurbished liability (fresh paint, sanding floors, etc.)
Yes
No
24 Hour assistance, utility management & Call outs
No
Yes
We sometimes get asked about the difference between regular apartments and serviced apartments. For us here in Movinn, a proper serviced apartment is a combination of different factors:
High quality furniture design.
High quality equipment, linen and electronics for plug-and-play convenience.
Each furnished apartment has services included. Ongoing cleaning, end cleaning, 24 hour assistance, wifi, chrome cast, extended maintenance and so on.
Short termination notices and flexible rental periods.
We work with top quality Danish furniture design for each of our apartments _
Some need a bit of extra _
Additional cleaning
Monthly Cleaning is included in your rental, but we offer Clients and Residents the option to purchase weekly or Bi-weekly cleaning service. Prices vary with the size of your apartment. Actual charges for every apartment can be seen in the 'Apartments' list. Prices are VAT excluded.
Storage service
8 cubic metres of clean, safe, and dry storage of your personal belongings. Our service team will coordinate the storage room handover with you directly.
Linen service
Change, wash and press means fresh, crisp linen and towels at all times. Linen service can be purchased as a weekly, bi-weekly or monthly event.
Make the apartment you are Movinn to more like home _
All our apartments come furnished with the same recognizable and iconic interior design. Every apartment also has the same standards of electronics and equipment. For some, our standard decor and equipment is more than enough, whilst others have special requests. This is why Movinn offers different types of equipment rentals, to ensure that youfeel right at home after Movinn in.
Baby kit
Are you bringing a young family member while Movinn in? We can provide larger items for the little one to make life a little easier while Movinn. This kit includes a:
Cot (Infant bed)
Mattress & bedheets
Baby highchair
Safety gate for 1 door
​Cost (excl. VAT):350 DKK/month
Workstation kit
Will you be needing to work from home? We can provide you with a workstation kit to make your home office environment as comfy as possible and perfect for any online meetings. This kit includes a:
​Cost (excl. VAT):400 DKK/month
Bike kit
Getting around with public transportation can sometimes be a bit tidious. You'll find a lot of cyclists in the cities we offer apartments in. Rent a bike from us and explore the city on your own pace.
Bike (men's or women's)
Bike lock
​Cost (excl. VAT):500 DKK/month
Guest bed kit
Having friends or family visiting? we can provide a few items that will make their stay comfortable too. This kit includes a:
1 inflatable bed (140x200x50cm)
2 pillows
2 duvets
2 pillow covers, 2 duvet covers & 1 bedsheet
​Cost (excl. VAT):350 DKK/month
Cosy-it-up kit
Our apartments are minimalistically decorated with quality design throughout. But to create a homely feel, you might need a bit more cosiness. This kit includes a:
2 cushions
1 play / blanket
1 vase
2 bowls
​Cost (excl. VAT):200 DKK/month
Asian cooking kit
Many of our Residents need cooking items that are not part of the standard issue in our apartments. This kit includes a:
Blender
Pressure cooker
Rice cooker
Wok pan (induction stove compatible)
​Cost (excl. VAT):400 DKK/month
Get in touch with us today and we will answer your questions _
Julian

Blok
Head of sales Denmark
Johanna

Engstrømer
Managing Director Sweden